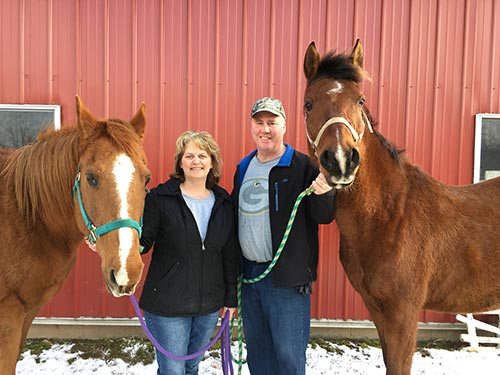 Always Available Seating began in 2003 when Dick Koltz and his partner saw a need for extra seating at their local county fair. They purchased four bleachers that provided seating for about 600 people that year and shortly after that, decided to build a few of their own. Always Available Seating was born. In 2014, Geoff and Michelle Koltz partnered with his dad, Dick, and started to grow the business even more as they helped provide seating for various fairs, schools, rodeos, and competitions.

Geoff and Michelle Koltz have been sole owners of Always Available Seating since 2015 and the company has grown to 35 bleacher units consisting of five sizes. They are able to provide seating for over 7,000 people and have traveled all over Wisconsin and the Midwest helping with all kinds of venues and organizations host successful events. "This isn't just about providing seating," Geoff says, "it's about the people and building relationships with them."

When not on the road, Geoff and Michelle and their three children spend time on their horse farm providing care for 24 horses, raising chickens for the fair, and harvesting home grown apples, eggs, and honey.

Geoff and Michelle look forward to assisting you with your next event with bleachers that are available anytime, anywhere.